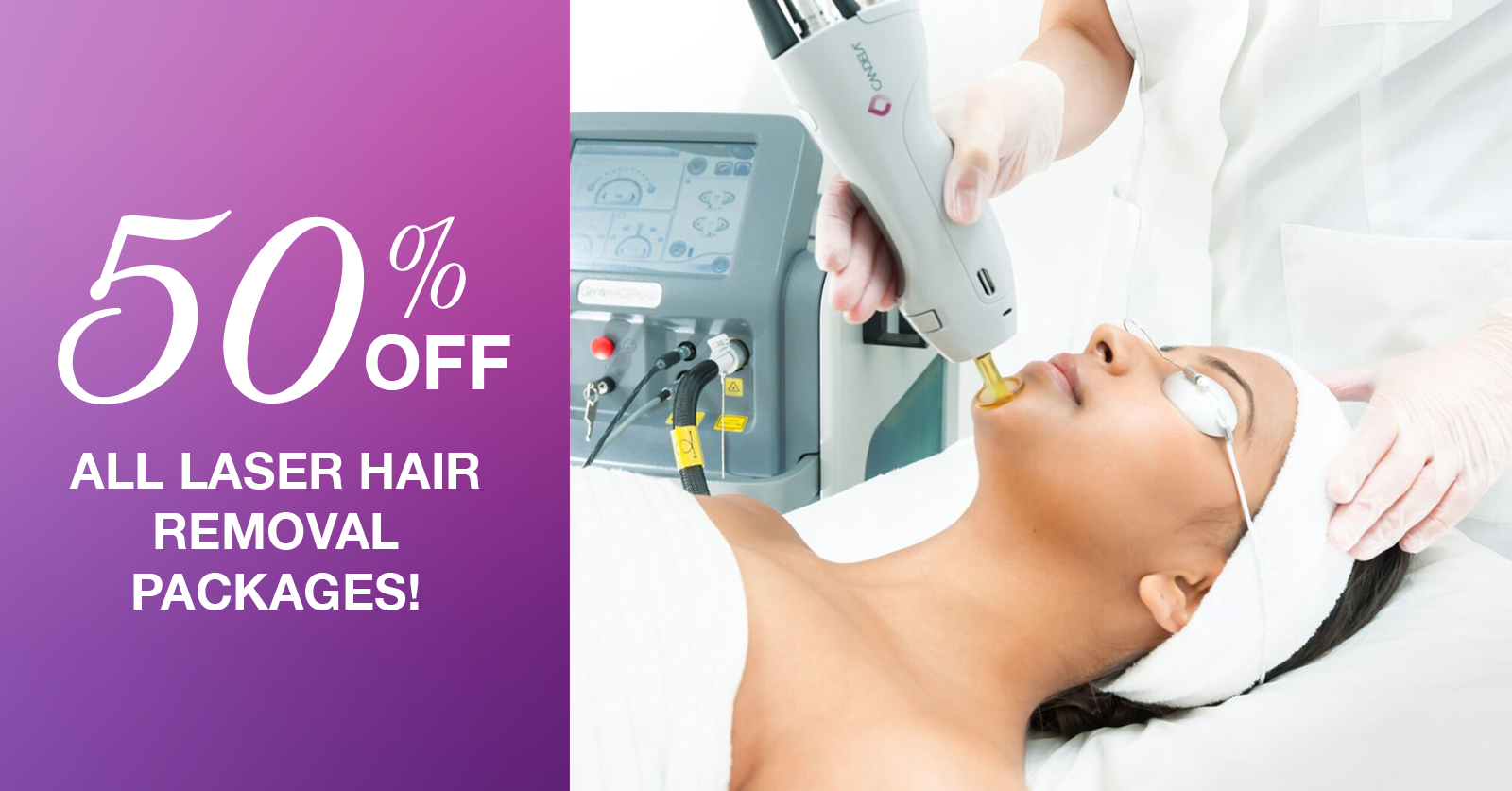 As you may know we ran our very first ever flash sale in the history of the company. We have received a ton of interest. We haven't been able to keep up with getting back to everyone in a timely fashion. Therefore our CEO, Raelynn Kopta, has decided to extend the flash sale to end on Thursday, August 31st at midnight.
"We want to give our patients the chance to take advantage of this rare opportunity." she said.
To take advantage of this flash sale for half off laser hair removal. Click here to get started. Pricing for various areas can also be found below.
You can get laser hair removal of your full body done for $334 per month for 18 months. Here's how, you can take advantage of the flash sale and get a package of 8 treatments to get your full body done for $6,000 (normally $12,000) and you can apply for CareCredit and we will offer you 18 months no interest.
Contact us to find out more information or to take advantage of our first ever flash sale.
| Area | Package (8 sessions) | Package (8 sessions) - Half Off |
| --- | --- | --- |
| | | |
| Lip | $800 | $400 |
| Chin | $800 | $400 |
| Sideburns | $1,200 | $600 |
| Cheeks | $1,200 | $600 |
| Full Face | $2,200 | $1,110 |
| Forehead | $1,200 | $600 |
| Ears | $800 | $400 |
| Nose | $800 | $400 |
| Underarms | $1,200 | $600 |
| Bikini Line | $1,200 | $600 |
| Bikini Area | $1,600 | $800 |
| Full Brazilian | $2,000 | $1,000 |
| Anterior Neck | $1,400 | $700 |
| Posterior Neck | $1,400 | $700 |
| Hands | $1,400 | $700 |
| Feet | $1,400 | $700 |
| Breast | $1,400 | $700 |
| Forearms | $1,400 | $700 |
| Upperarms | $1,400 | $700 |
| Entire Arms | $2,600 | $1,300 |
| Buttocks | $1,600 | $800 |
| Upper Legs | $2,800 | $1,400 |
| Lower Legs | $2,800 | $1,400 |
| Full Legs | $4,000 | $2,000 |
| Abdomen | $1,800 | $900 |
| Shoulders | $1,800 | $900 |
| Chest | $1,800 | $900 |
| Entire Scalp | $2,600 | $1,300 |
| Upper Back | $2,600 | $1,300 |
| Lower Back | $2,600 | $1,300 |
| Full Back | $4,000 | $2,000 |
| Full Legs | $4,000 | $2,000 |
| Chest & Abdomen | $3,400 | $1,700 |
| Full Body | $12,000 | $6,000 |