What is laser hair removal?
Laser hair removal is the process of removing unwanted hair from virtually any part of your body by breaking down the hair follicles with pulses of light.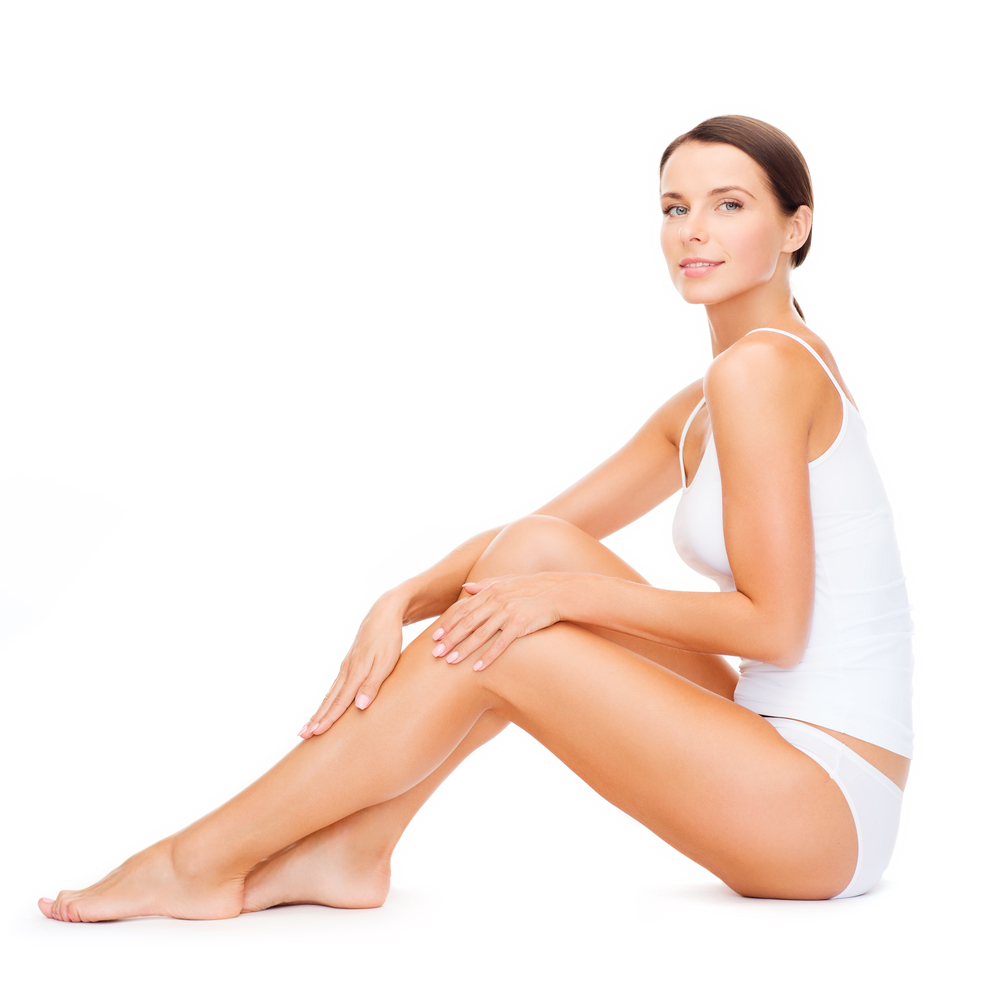 How does it work?
The licensed medical professionals at Laser Partners use lasers that emit concentrated pulses of light which are attracted to the specific pigment of hair follicles, breaking down the hair at its root without damaging the surrounding skin. The hair then falls out over the next one to three weeks. Because the hair follicle itself is being targeted, as opposed to only the visible part being shaved away, you get a permanent reduction of hair re-growth with each treatment. According to the FDA, professional laser hair removal is permanent because it offers long-term, stable reduction in the number of hairs that will re-grow after beginning a treatment regimen.
What kind of laser does Laser Partners use?
Laser Partners uses carefully selected laser models that ensure the best laser hair removal experience for each patient.  These lasers have become increasingly popular because they provide pain free, permanent hair removal without irritating or damaging the surrounding skin.
How soon will I see results?
The process requires several visits, but you will begin to see results after the first treatment. Sessions may need to be repeated every six to eight weeks for maximum results.
Does it hurt?
The pulse of light used in laser hair removal is about as painful as a snap from a rubber band.  If you've experienced the pain of waxing or razor rash, or the irritation of persistent dryness from shaving, you may find that laser hair removal a more comfortable way to achieve smooth skin.
What areas can be treated?
Our lasers can be used on all areas of the body including:
Legs
Arms
Face
Bikini Line
Armpits
Back
They can also be used safely on all skin types.
Do I I have to dop anything at home to make sure the treatment works?
You'll never have to spend time or money on a razor again! Temporary or at-home treatments will be unnecessary after repeat sessions. You can enjoy smooth skin for life without day-to-day maintenance.
TOTAL REMOVAL GUARANTEE
Ask us about our guarantee so you can remain hair free!
LICENSED MEDICAL PROFESSIONALS
We are a trusted name in laser hair removal. Our technicians are skillfully trained and certified to provide you with exceptional care.
FREE CONSULTATIONS
Come in today and discuss options for your personalized treatment plan.
IN HOUSE FINANCING OPTIONS
We work with your budget to make your treatments affordable. Available to you with no credit check and low monthly payments to fit your budget.